Last week I promised Caleb that if he got on "green" all week at school (meaning he behaved well) that I'd take him to see a movie on Saturday. Of course he got on green all week, LOL! So he decided he wanted to see
Legend of the Guardians: The Owls of Ga'Hoole
. I love love love movie dates with my little man. He loves it too... he's always asking "Can we have a date tonight?" though I think he secretly just wants the popcorn and soda more than spending time with me. :P But the movie was cute, and the graphics were awesome. Caleb loved it, and Joley fell asleep about halfway through, haha! But she's young and the movie was long, and the only showtime we could get to was at 8:40pm which is way past both of their bedtimes, eeep! But I'm glad we went to see it. And tiny little kiddie-sized 3D glasses FTW! Never seen those before!
Ready to go to the movies! Cuties!
The weather is finally starting to cool off here in Georgia. Last weekend was BEAUTIFUL! The weather was perfect, so we took advantage of that and spent part of Sunday at the park. We even had a picnic lunch there. The kids loved it! I am totally loving this cooler weather! Of course in another couples months I'll be begging for the heat again, haha. :P
Looking like Rainbow Brite, and a little
too
excited about going to the park! Daddy dressed her... dont ask!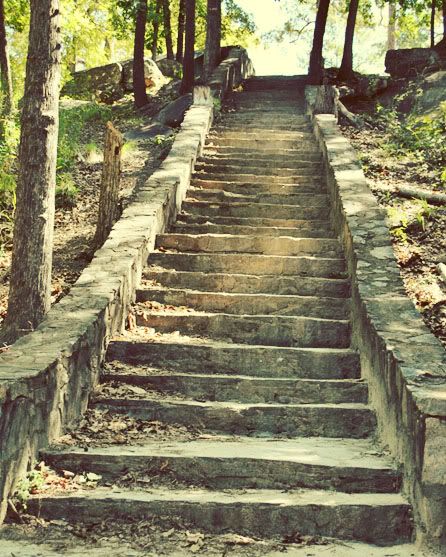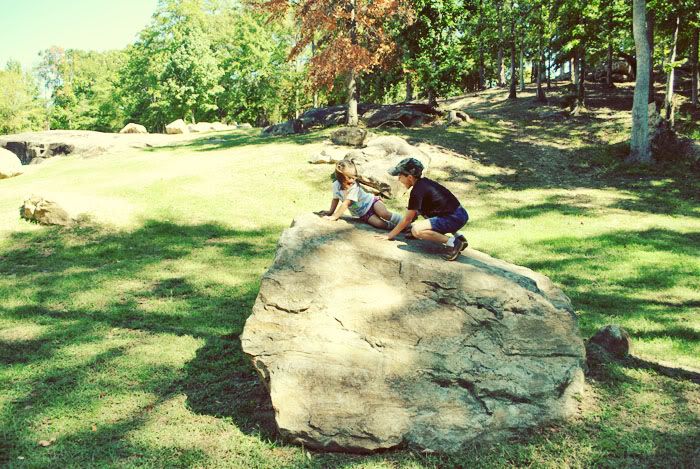 They were pretending to be lions, rawr!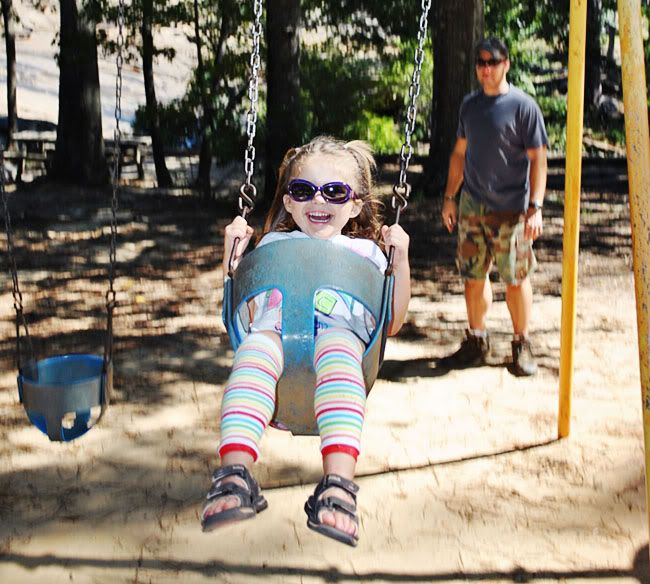 Weeee!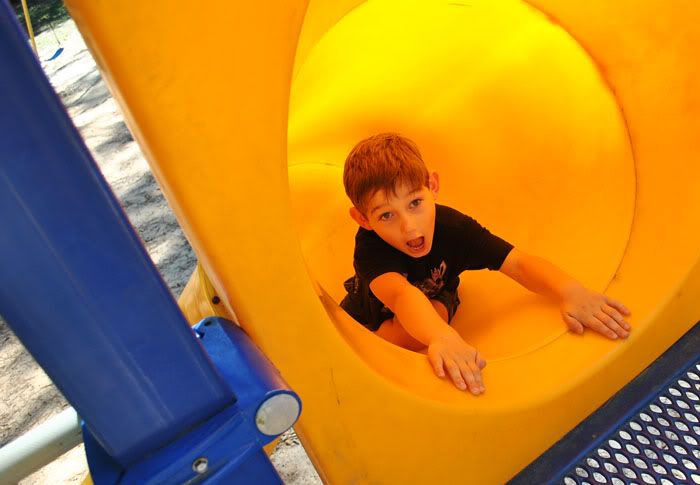 Ahhhh!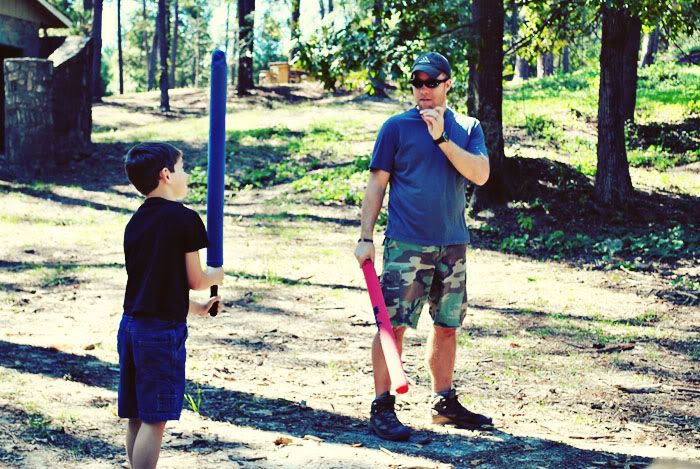 Caleb's getting better and better at soccer. We've started taking him to these extra practices on Wednesday nights and its helped a lot. He did pretty well at his last game, and even though they're not supposed to keep score, the kids always do and we won 6-5. :P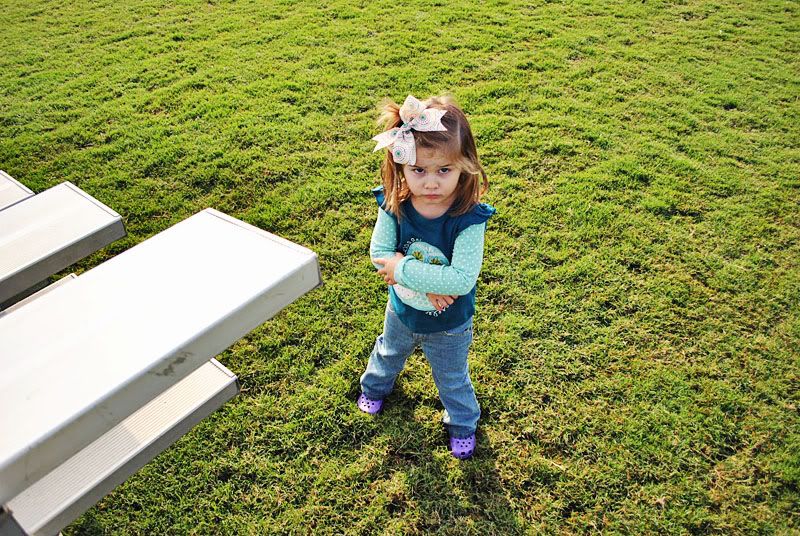 Total attitude. She
REALLY
hates me taking pictures of her!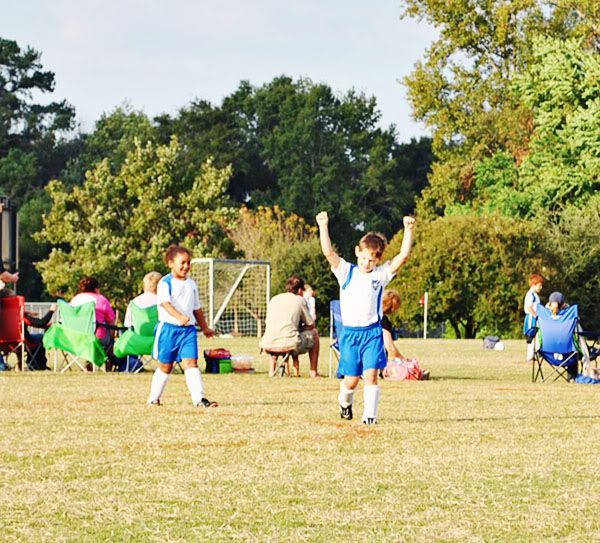 Victory!
Good game, good game.
Other random pictures I've taken recently, since I'm a photowhore...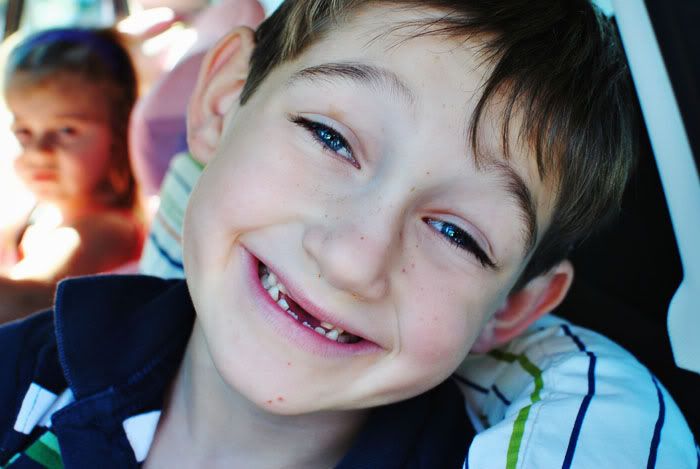 Blue-eyed baby.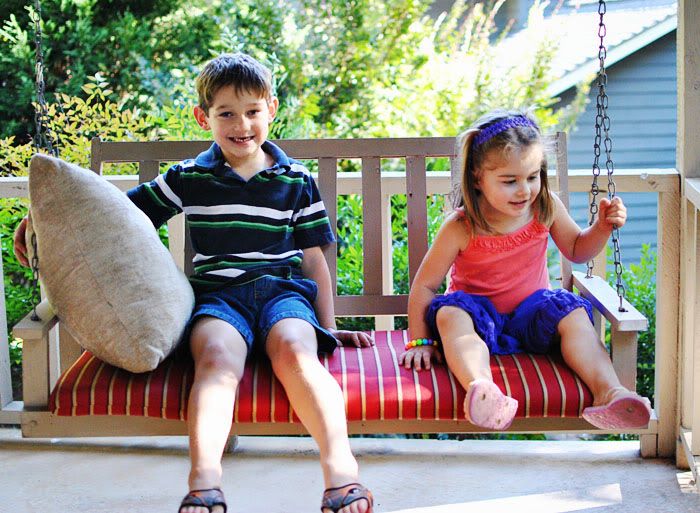 On Nanny's porch.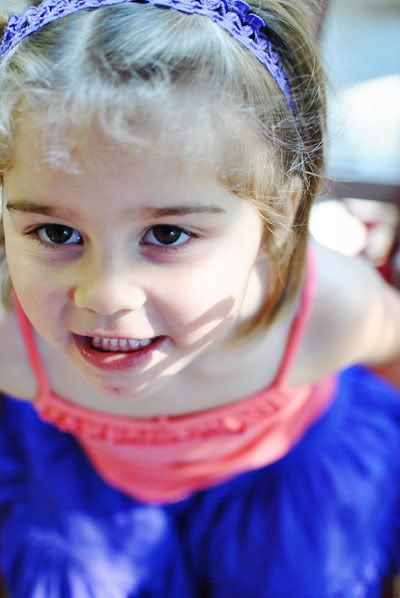 Whaaaat!
And I must not forget, my newest toy!
Totally love it. Hard. ♥