With the school year coming to an end and summer close, Caleb's been a busy boy! His school finally had their Field Day (the previous date was rained out). It was super hot and muggy that morning, but the kids enjoyed it!
A classmate and Caleb
Caleb and Joley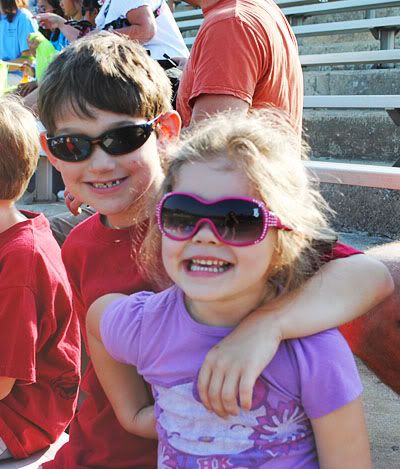 Parachute! I used to LOVE this when I was a kid!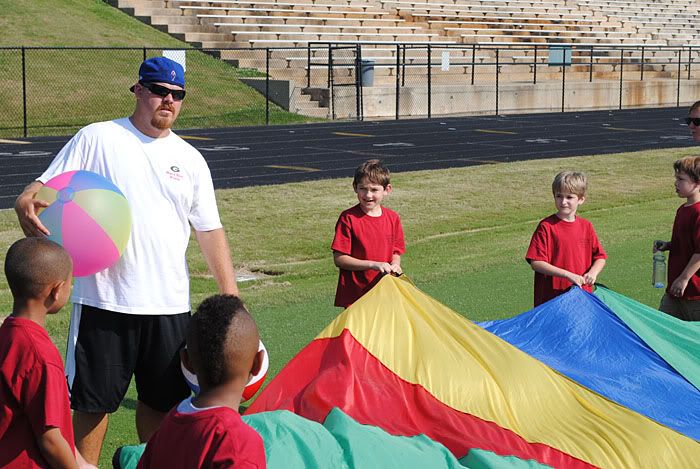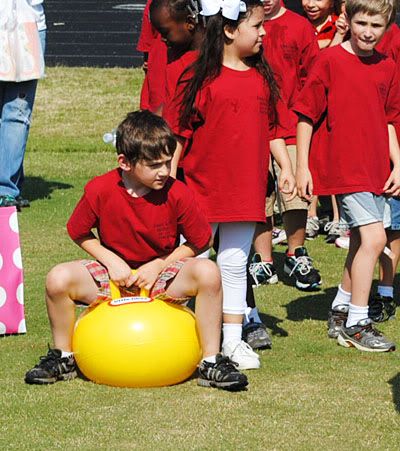 Caleb also had hs last soccer game of the season. Hard to believe its over already! He did really well that game... my little defender. :P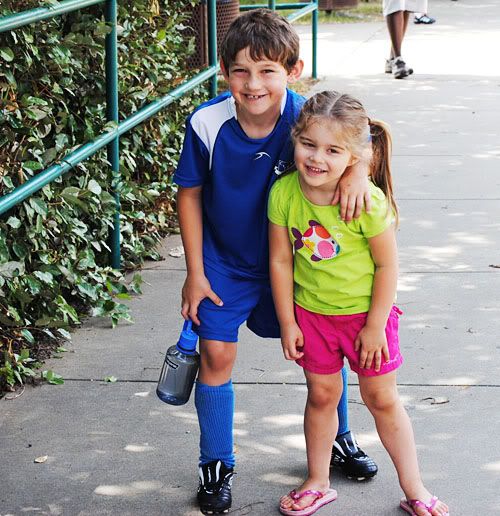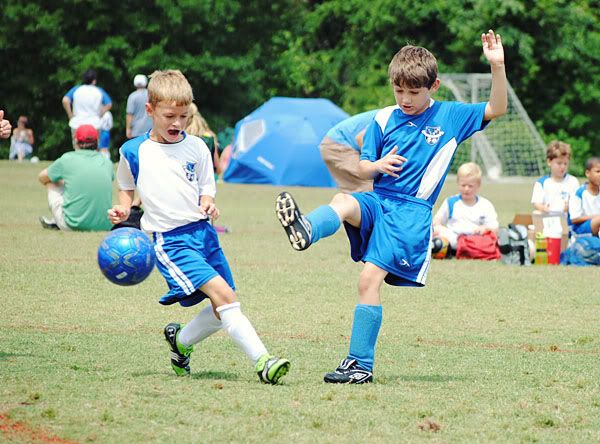 His "why are you taking my pic?!" face :P
LOVE this! Focused!
Last team huddle!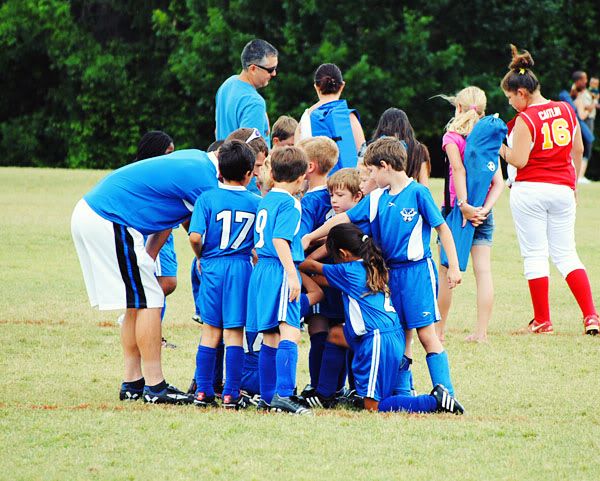 Tonight Caleb's school had their End Of The Year celebration thing. We went to the classrooms and got all his artwork for the year, talked with the teacher, etc. It was a good time, and totally hard to believe my little man will be a 2nd Grader soon! *shock*
At his desk!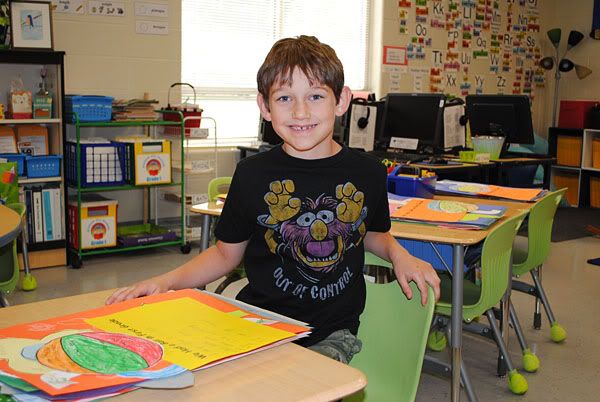 Caleb and his classmate