Three-day weekends go by insanely too fast! I want to lay on the ground and kick and scream... I DON'T WANNA WORK TOMORROW! Its been a great weekend and I'm sad to see it end! The weather has been lovely, I got tons of chores handled, and we've gotten some good family time in!
Yesterday I wanted to do something fun with the kids so I took them bowling. I'm now convinced that it was Joley's first time ever bowling (I couldn't recall if I had brought her with Caleb and I before) because she rolled the ball down the lane and then stretched out her arms and
bawled
"My ball! Come back!" It was pitiful and hilarious at the same time. Caleb had a great time though! He did fairly well too!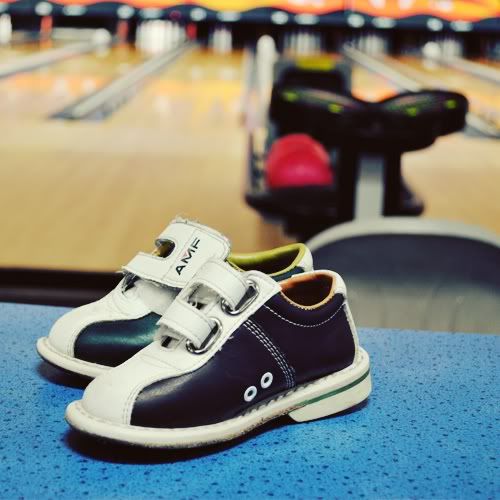 Tiny bowling shoes are the cutest!
We only played one game because it just wasn't Joley's cup of tea, and then we went to the park for some play time.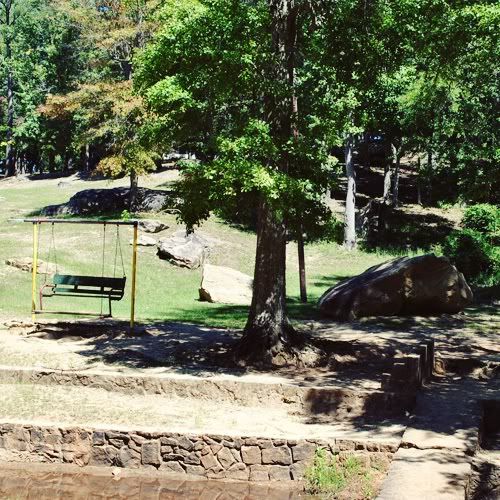 Beautiful day!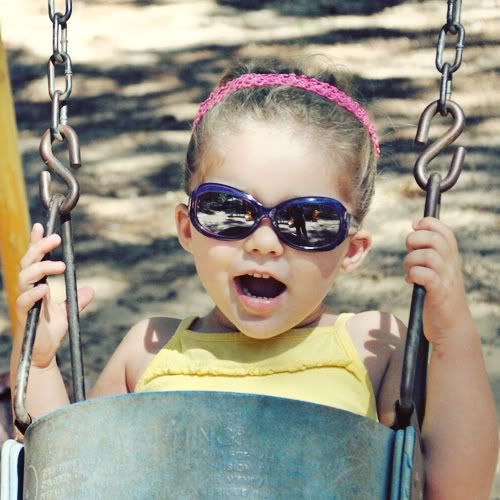 She's screaming "No pictures!" at me, as always! :P
This morning my wonderful husband let me sleep in and he got up with the kids. I woke up and the clock said "9:30am"!! Thats not late to most people, but considering my daughter is up before the dang rooster, I'm pretty darn happy when I can sleep past 6am! :P And then once I rolled out of bed, I found I had a tasty treat waiting for me in the fridge... a caramel iced coffee from Dunkin Donuts! Yummm! With a morning like that, I knew it would be a great day! :)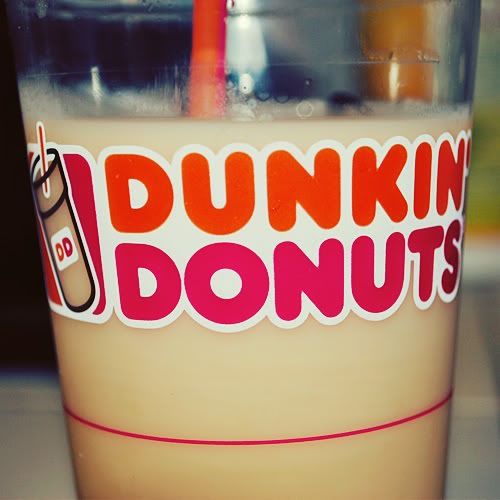 I got a lot of cleaning done... laundry and vacuuming and the like. I wanted to mop but mine doesn't get the job done too well, so we rounded the kids up and off to Lowes we went, in search of a sturdy mop!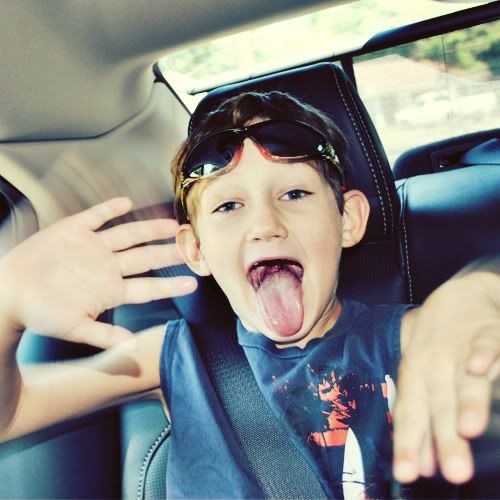 She's wagging her finger and singing a "No pictures!" song she made up just for me. >:)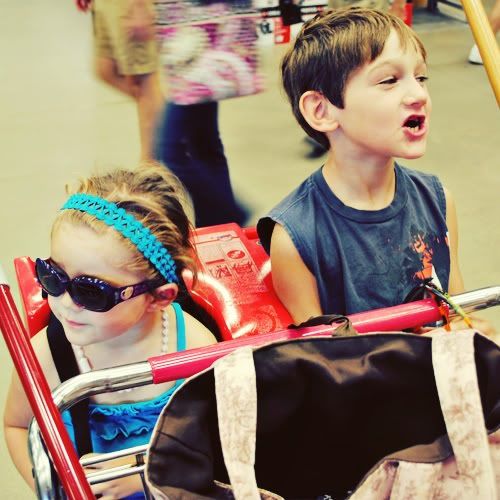 These goofs make shopping fun, let me tell ya!
After running a few errands we decided to splurge and eat out for dinner tonight. We chose Cheddars because their food is amazing and we always forget about that restaurant! The server we had tonight was awesome... quite possibly the best server I've ever had!
♫♪You know that I love you, boy. Hot like Mexico, rejoice. At this point I've gotta choose, nothing to lose♪♫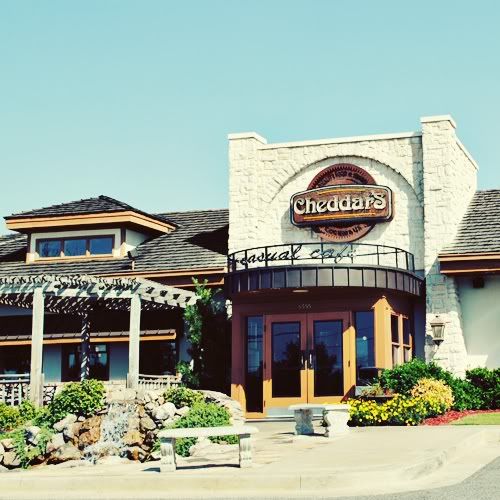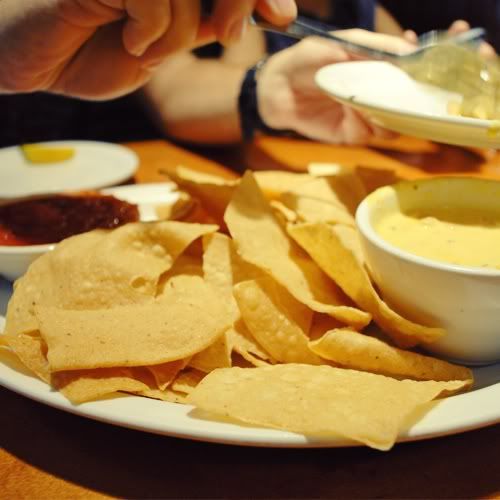 Yum!
Imma haaaaave... THIS!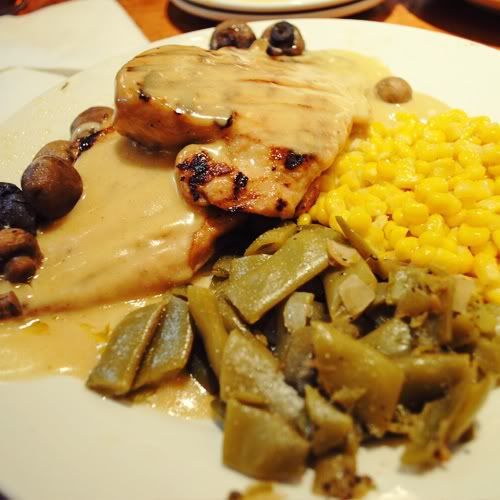 And it was even better than it sounded!
My boys
My girl and me!
After dinner we came home and the kids begged for popsicles. Of course they both chose blue, the color that loves to stain! :P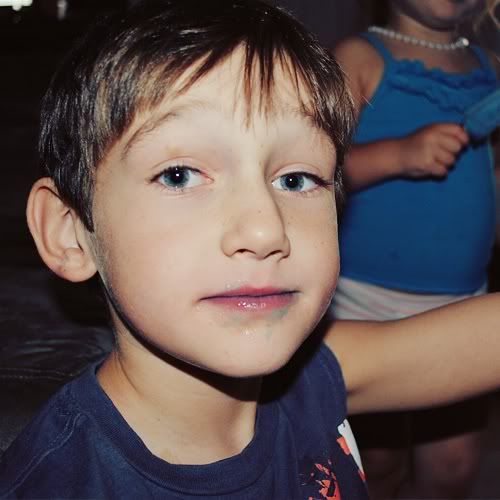 Gorgeous blue eyes!
After all that was said and done and the kids were bathed and in bed, I worked on some crafts and downloaded my photos from today.

New cutesy Halloween camera strap cover! (Shameless ad!) Check out my FB page
here
!
And now its time to get ready for bed and pass out! I'm drooling just thinking about the cozy bed that awaits my arrival! :)